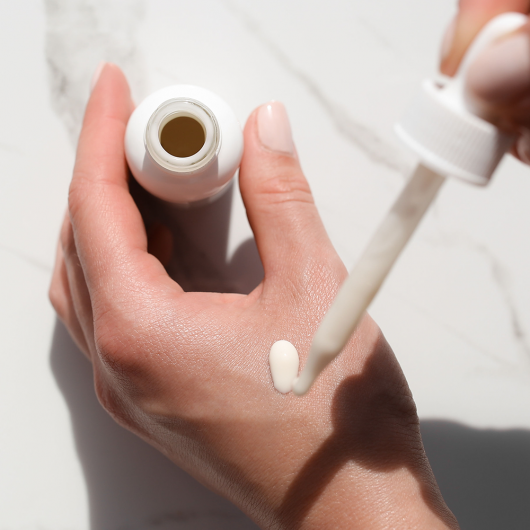 Wow, we've all been through a lot over the past couple of years. And, although it appears we may be seeing the light at the end of the pandemic tunnel, most of us are still not only feeling a bit shell shocked, but perhaps a bit nervous about believing we can create our new normal. A key to both finding our new normal – and creating a healthier life – is rooted in remembering the importance of self-care.
Here at Skin Essentials, we have always recognized the value of taking time to pamper ourselves, because we see the results on a daily basis. Unfortunately, after enduring over two years of the restrictions a pandemic forces upon us, some people are inclined to feel like taking time for themselves is somewhat selfish. This couldn't be further from the truth.
Many of you have made a point of continuing your routine of getting regular facials when it's been possible, but even those of you who have been coming in consistently, have had times when we were unable to be open to accommodate you because of the pandemic. Others have simply had to forestall getting facials or purchasing products because their regular routines have been altered due to financial or health constraints.
Are you ready for some baby steps? A great start is coming in for a facial so we can evaluate your skin and provide you with information about what products will be best for you. Not only is a professional facial soothing, relaxing, invigorating, rejuvenating, and just plain healthy – it's a great way to determine how to slow down (sometimes even reverse) your skin's aging process. It's a safe bet that the stressors of the past couple of years have been at work on your skin, so now is the perfect time to take control and do a bit of pampering.
Once you've had your facial, we can recommend skincare products for you to use at home to create a daily routine that continues these benefits. The product lines we offer here at Skin Essentials, have powerful ingredients that actually transform your skin, not just mask a problem. Whether we determine that IS Clinical, Environ, Hydropeptide, GLO Minerals, Le Mieux – or any of the other fantastic lines we carry is the right fit – you will be armed with skincare designed for your specific needs.
One great example is GLO Minerals Anti-Stress CBD Drops. Remember what we said about stress? These drops were developed to soothe and strengthen your skin's vitality with a targeted boost of 1000mg full-spectrum cannabidiol, teamed with nourishing adaptogens. This anti-inflammatory serum powers-up your skin's ability to adapt to everyday environmental stressors, and has been clinically proven to reduce redness and sensitivity. What this means to you is the ultimate in complexion calm and reinvigorated radiance.
Are you ready for some "ME" time? Just give us a call and we will set up an appointment. Know someone who is running on empty? We also have gift certificates available, so you can not only start rediscovering your own new normal – you can treat a friend or family member to a much needed bit of "ME" time too. See – self-care is definitely not selfish – it's a baby step in the right direction.
We look forward to seeing you soon.